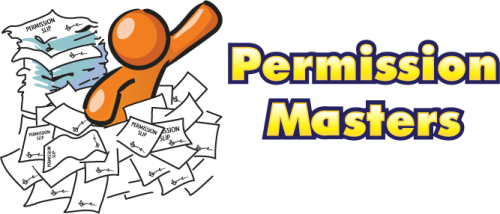 Gain independence from the "shoulds" and "ought to's" to confidently lead the life you always knew you were meant to live.
The 3-month series starts Wednesday, January 19th at 6pm PT / 9pm ET
I am very excited to share the details of the Permission Masters Teleseminar Series with you. Years of training, teaching and my own personal journey have allowed me to develop this approach to living a life of ease and grace. It is my pleasure to share this gift with you!
In this course you will:
Learn how to find your amusement and stay in the flow while facing adversity.

Become confident in trusting your gut as the guidance system for living your life.

Learn how to embrace that you being you is the best gift you can ever give anyone.

Build the strength to be honest with yourself, which is the key to happiness for you and for everyone you care about.
What happens in the Permission Masters Teleseminar Series is that you become free from restrictions that have held you back in the past. Whether that be rocky relationships, unsteady finances or uncertainty about your purpose.
This is the course for you if:
You often make efforts to live the life you desire and experience disappointing results

You are in a pattern of rocky relationships, unsteady finances or uncertainty about your purpose.

You feel STUCK trying to find your way out of the Goo in your life

You wonder if your dream of fulfilling work, relationships and lifestyle is too much to ask

You are ready for guidance from a teacher who really sees the greatness that is YOU from a place of neutrality and love.

You have a strong desire to stop playing small and would like a successful mentor to provide you with clear guidance and practical steps to start living your wildest dreams.
Take a moment to FEEL what it would be like for you to create all of this for yourself…
"The work we did has been amazing and I really feel I have changed things that were once impossible."
So, what exactly is the Permission Masters Teleseminar Series and what does it include?
You will develop the ability to create permission for you to live the rich, full and exciting life you know is your birthright is something most people never do.
It begins with establishing clear boundaries, bidding farewell to victim-hood and self-sabotage. Then you must reconnect with your strengths and develop tools that empower your truth instead of giving your power over to fear. Finally it is about recognizing that living your dreams is your greatest gift to the world.
Here's what we will cover in the Permission Masters Teleseminar Series:
Permission 101 -
"No" is the New "Yes" –
We begin by establishing boundaries. Losing your boundaries is one of the most debilitating things that can happen. You give up your power and then what are you left with?
In establishing clear and solid boundaries energetically, your physical experience changes. Communication becomes clearer. Your confidence increases. And the overall ease and grace of your life takes over.
Ending Self-Sabotage –
Self-sabotage is a crippling. It is one of the most common ways to undermine your permission to succeed. Do you feel like you have more permission to fail than to succeed? We are going to turn that around. You will learn how to evict the Self-Sabotage Monster and learn how to fill yourself with so much permission to succeed that there is no room for this monster to return.
Victim No More –
You will learn how to get out of the void of victim-hood once and for all. Owning responsibility for every part of your life is essential to becoming a Permission Master. It is within reach. Within our classroom's supportive environment you will make this step with more grace than you ever imagined.
Preemptive Healing –
Have you ever not done something because you were certain someone else could not handle it?  Maybe you did not change your hair color because you just knew your Mother would freak out. Or you chose to stay in a job that you hated, because you were sure your spouse would get upset if you changed jobs. This is preemptive healing and it's not only incredibly invalidating to the person you are doing it to protect, but you are almost always wrong in your assumption that they cannot handle the change.
You will learn how to have permission to do what you need to do for you and allow everyone else to have whatever lessons they receive when you do it. It is not always pretty, but it is the difference between walking in the ocean and walking on the moon when it comes to attaining your goals.
Happiness for Breakfast -
What's for breakfast? How about a great big bowl of happiness? What if you started your day nourished and fortified with all the essential nutrients you needed to be happy every day.
You will learn how to start your day in joy and maintain that happiness all day long, everyday. This is a big step up in permission.  You will be amazed how simple it is.

Permission 201 -
Being S.A.F.E. (Satisfied Avoiding Failure Everyday) Sucks! -
Spend your life being S.A.F.E and rest assured you are going to safely arrive at death. Is that really what you want for yourself? I didn't think so. Yet nearly everyone of us operates in a S.A.F.E. manner in some area of our life.
In this part of the series you will embrace the benefits of risk. Learning how to transform uncertainty into excitement turns fear of failure into rocket fuel for success. We are stepping up the power of permission you are creating here in the second month of the series. Buckle up!
The 90/10 –
This one might seem obvious, but most of us have been trained since childhood to focus on what we got wrong on the test rather than celebrate the majority of the questions we answered correctly. Often this translates into focusing on the 10% of our life that is not going so great instead of the 90% that is going well. Bemoaning the puddle you stepped in instead of enjoying the fact that the sun has come out.
Now that you have stopped playing it S.A.F.E. you are going to learn techniques for leveraging the 90% to support you in your next step toward happiness. This is a tricky permission to grant yourself  since you have been trained for so long to focus on the 10%. I will be here with you every step of the way to make sure you complete this transformation with ease.
Everyday Superheros -
Has there ever been a super hero story where there was not a setback or something that did not go the way they expected? No! So why do we expect our lives to work without setbacks?
Everyone of you is a Superhero in some area of your life. Your ability to take care of the kids, balance the finances or work hard all week and still come home with a smile on your face boggles the minds of everyone around you. It is your version of leaping tall buildings in a single bound or x-ray vision.
You will develop permission to be proud of your super powers and recognize how valuable these powers are to your friends, family and your community. SHAZAM!
Finding A Sponsor For Your Lifestyle –
Somewhere in your life you were convinced that you needed to give up at least 40 hours of your life every week for money in hopes that this money would be enough to pay your bills. If you were fortunate enough to still have some money, time, and energy left over you could then enjoy your hobbies and passions.
What if you had permission to turn this around?  Start with your passion and once it is clearly identified, take your newfound permission to own the value of the skills you bring an employer and let them sponsor your lifestyle. It may sound far fetched, but but we will work with successful case studies to access effectiv tools to let you put your lifestyle first from here on out.

Permission 401 -
Thank You Failure –
We have all encountered what we considered a failure or two in our lives. (If you are like me, the number is much higher than two.) We can let these stop us or they can fuel us to overcome them. Sure some failures are "bigger" than others, but if you ask the most successful person you know, I am confident they will tell you the failures are what made them a success.
Now that you are in the graduate portion of the program, you will learn how to leverage the permission you developed last month to transform your fear of failure into rocket fuel for success and expand that permission so you can recognize the success hidden in every "failure." Permission to tap your amusement is a key element in this process.
Focus On What You Want –
How often do you find it easier to identify what you don't want instead of what you do want? If you are like most people you do it more than you realize. In this class you are going to develop some powerful abilities to create permission to unapologetically focus on what you want. More joy, love, fun, money, amusement, creativity – everything can be yours if you simply put it in your sight and stay focused.
And to help you stay the course, you will learn some early warning systems to stay clear of the land of "don't want" forever.
Keeping It Simple –
One of the the things that tends to keep people from mastering the art of creating permission for themselves is the feeling that we have to be able to explain or justify our actions to others. Why did you buy a new piece of clothing or why are you eating again?
As we near the end of the course, I will be making sure you have mastered the ability not only to give yourself permission, but to keep it simple as well. I will be assisted in this class by someone who has mastered simple as few of us ever have. The successes he has experienced by giving himself permission to let it be simple, will astound you.
Living Your Wildest Dreams
Permission to dream often slips away as we step into our adult lives. The final step in becoming a Permission Master is not just to dream, but to create permission for you to actually live your wildest dreams. You will take all the tools and techniques you have learned in this series to begin living out the life you used to think would always be just a dream.
Thanks to the skills you have developed in mastering permission you now lead your life with courage and ease, receiving opportunities you never believed possible before. Standing in the flow of effortless manifestation of everything from financial resources to relationships to careers to total joy. This is why you started this journey.
How do you know if this is for you?
This program is for you if:
You are smart, self-aware and are ready to take full responsibility for your life.

You have been trying to get to your goals for years, but are frustrated at not having made more progress.

You are ready to release all resistance so that money, time and timing are no longer excuses, you use to hold yourself back from living the life you know you are here to live.

You know that life is about changing, growing and expanding, and that you can make all of that happen more quickly when you get some expert guidance, mentoring, insight and accountability from someone who has gone down a similar road themselves.
Does this ring true for you?
Scroll to the bottom of this page to register now!
What are the results?
Ultimately, the results are up to you. You can have anything you desire if you believe in yourself and step into the life of a Permission Master now!
You will experience joy in areas of your life where you did not think joy was possible. You will be challenged and will learn to trust your ability to face challenges with confidence and excitement.
You will learn how to connect with the flow that is the support of the Universe in all areas of your life. (including the ones you currently doubt are possible).
As you embrace this support, effort will become a thing of the past and your life will flow with ease - whether that is in your career, relationships, finances, purpose or anything else.
How is this teleseminar different from other teleseminars?
This teleseminar series will be unlike any you have experienced before.
Why? Because we will be utilizing a new technology that makes this teleseminar feel like you are sitting right next to me and your fellow classmates in the same room!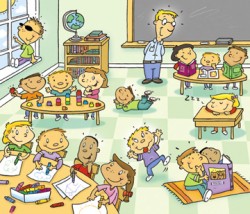 Welcome to the NEW Virtual Classroom
This new technology allows you to:
"virtually" raise your hand and ask questions as the class is progressing

break into small groups of 2 or 3 and explore topics in detail

share your experiences and listen to others
This is exactly the way I work in person when I teach. And I can even "walk the room" as you are in your break out groups to assist you specifically if you get stuck.
This is going to be a world-wide classroom with the intimacy of a local one. You will be thrilled by how connected we will all be.
Does this really work?
Yes! As a result of our work together you will flourish creatively, rediscover the value in your abilities, be at ease and present while stepping into effortless manifestation in all areas: from ideal job opportunities, to strengthened support systems, to increased financial success. You will be amazed at the experience of being the leader of your own life.
Here's what some clients are saying:
"Ken provides grounded, simple instruction as a Teacher that allows his students to have the skill, neutrality and inner strength to discover who they are and bring themselves into this world."
– Paul C.
"I listened to your Transition show this morning while walking the dogs, AWESOME! Having been laid off from work last week, I was feeling some anxiety immediately this morning and really trying to "push it away". As I was listening to the show I did the part where instead of resisting it or letting it consume me, I thanked it for being there and pleasantly said I didn't need it anymore. Amazingly it released, effortlessly.THANK YOU!!!!!!!"
– Wakenda W.
You opened the space for me to get enormous clarity!"
– Sue T.
What results can I expect?
You can expect to:
Clearly define your boundaries with ease so you have the room to create

Learn how to end self-sabotage and victim-hood forever

Begin nourishing yourself with happiness everyday

Rather than questioning "what's wrong with me" you will be excited about what is right with you and the celebrate the gifts you have to offer

Know how to transform "failure" into fortune

Learn proven techniques of managing energy so you are energized and not drained.

Stay connected to your goals and vision to keep pulling yourself into your future as opposed to pushing so hard.
How can I guarantee myself that I will master permission?
Follow all of the guidance you receive. Show up for all of the class calls. Be completely focused on your goals.
We will be shifting beliefs and habits that you've had for a long time so that they work FOR you, for the rest of your life.
All of my clients who have diligently applied every step of the Permission Masters curriculum have successfully and substantially increased their life's well-being.
O.K. I'm in! What do I do next?
There are three ways you can participate in the Permission Masters Teleseminar Series, from the Basic to the Super Deluxe.
All three options will share the same calls. You simply choose how deeply you want to engage in the program.
Here is your first exercise in permission. Give yourself permission to choose the option that serves you best without justification. Trust your instincts. Know that by serving you best, it serves the world best.
Permission Masters Teleseminar – Basic
(3 – month program)
Are you someone who is committed to being live on each class call?  You are completely focused on the class as it is taking place and don't ever refer back to classes. You simply go out and apply the information you have learned in your life. If this is you, then the Basic package is all you need.
This Basic Package includes:
12 – 90-minute Permission Masters Teleclasses ($900 value)

12 – Group Question & Answer sessions (up to 30 minutes each) during the end of each teleclass ($600 value)
Total value: $1500 when purchased separately
Yours for just three payments of $87/month
Click here for the 3 month payment plan – $87/month
OR
SAVE $34 by paying $227 up front
Click here to pay $227 up front and SAVE $34
Permission Masters Teleseminar – Deluxe
(3 – month program)
Are you someone who plans on being live on every call, but realistically knows that you may miss an occasional class? You need the peace of mind that if you do miss the call, you can always listen to the recording of the class at your convenience. You also like to be able to go back and review the class material to reinforce what you are learning, then the Deluxe package is perfect for you.
You will receive:
12 – 90-minute Permission Masters Teleclasses ($900 value)

12 – Group Question & Answer sessions (up to 30 minutes each) during the end of each teleclass ($600 value)

12 – MP3 audio downloads of the classes for your audio library ($480 value)
Total value: $1980 when purchased separately
Yours for just three payments of $117/month
Click here for the 3 month payment plan – $117/month
OR
SAVE $54 by paying only $297 up front
Click here to pay $297 up front and SAVE $54
Permission Masters Teleseminar – Super Deluxe
(3 – month program)
You are ready to jump in with both feet and you are not going to let anything get in the way of getting the most out of your Permission Masters experience. You are ready to be live on the classes, know you will be referring back to the MP3 recordings again and again and want as much time for feedback and questions and answers as you can get.
Then the Super Deluxe package is the one for you, because it includes everything in the Deluxe package plus a 60 minute Master Mind call every Monday following each class call. Calls will start at 6:00pm PT / 9:00pm ET
You will receive:
12 – 90-minute Permission Masters Teleclasses ($900 value)

12 – Group Question & Answer sessions (up to 30 minutes each) during the end of each teleclass ($600 value)

12 – MP3 audio downloads of the classes for your audio library ($480 value)

12 – 60-minute Master Mind calls ($1200 value)
Total value: $3180 when purchased separately
Yours for only three payments of $177/month
Click here for the 3 month payment plan – $177/month
OR
SAVE $84 by paying  just $447 up front
Click here to pay $447 up front and SAVE $84
OK, I have a sense which program will serve me best. How do we get started?
Simply click on the option that best serves you to enter your payment information and reserve your seat in the Permission Masters Teleseminar Series now!
I look forward to having you in the teleclasses!
Peace!
Ken